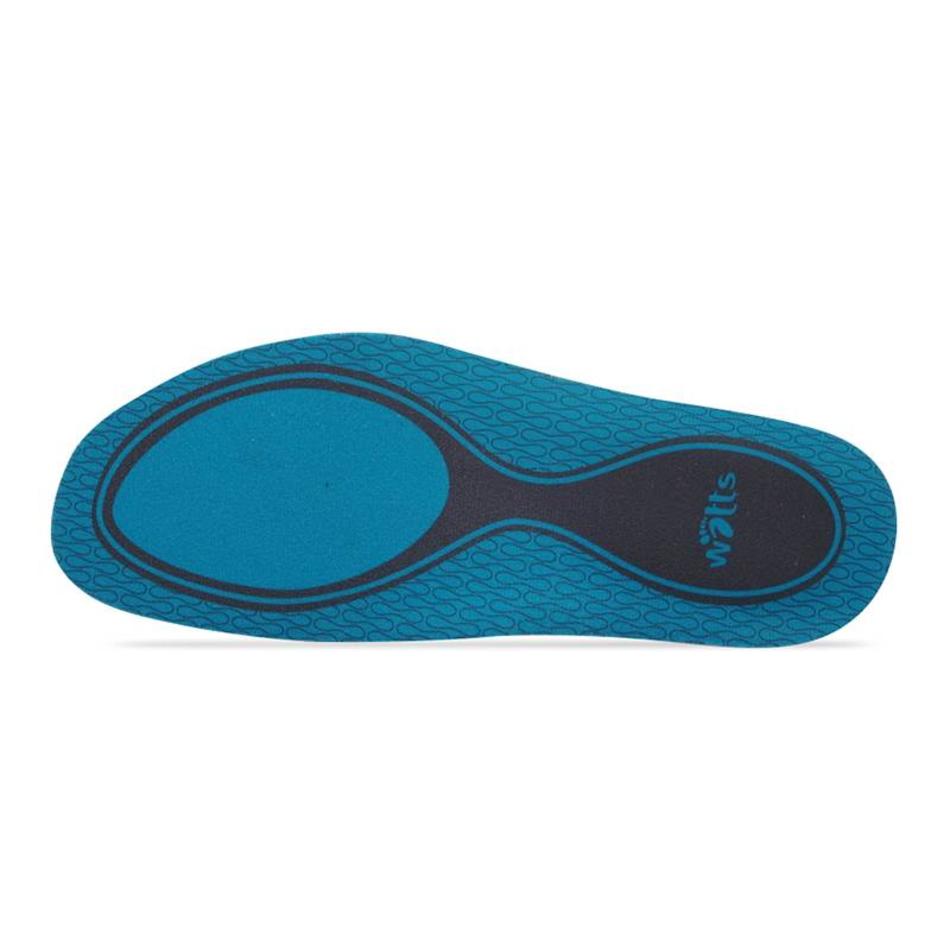 Supportplus has been designed for feet that need more support. Choose this insole when you tend to lack support under your foot arch. We also offer 3 other types of removable insoles: proline, fitplus and topline. More information beneath.
DETAILS
Comfort is our second most important pillar! With a database of ten thousand of feet we created a separate women and men's last. This means, that women and men both wearing size 41 actually need different shoes and thus insoles. That's why Watts offers a range of 4 different kind of insoles to optimize fitting.
Our basic washable insole Proline is compulsory to each pair. To optimise fitting we offer you different kinds of insoles:
- Fitplus: for skinny feet
- Supportplus: for those who need extra support 
- Topline: a footbed with a luxury top layer to absorb maximum moisture
Tests have proved we can optimize fitting for almost 90% of you, however in case you need a taylor made pair of insoles pls contact us and we can help you out through 1 of our partners. 
DELIVERY
2-10 days
REVIEWS
(0)